Ground Improvement
Charter Oak Bridge I-91 Interchange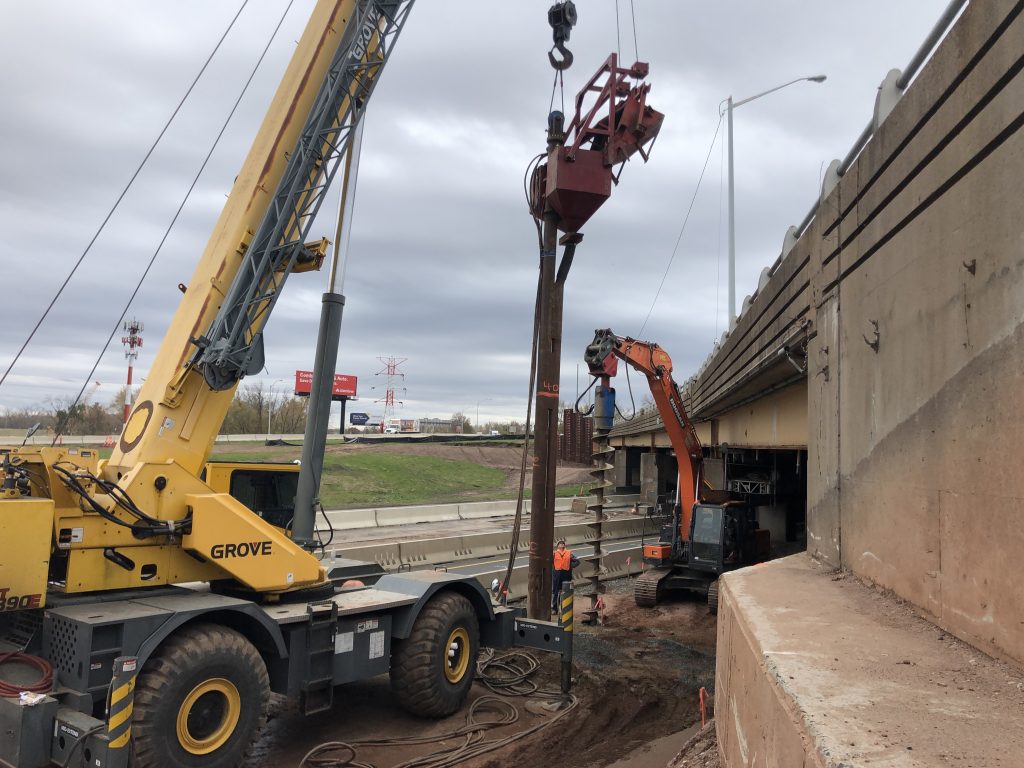 Aggregate piers lead to cost savings and SPT N-value improvements for two bridge project
As part of the $213 million dollar Charter Oak Bridge Interchange project in Hartford, Connecticut, Subsurface Constructors designed and installed aggregate piers to support the widening of two bridges. One bridge carries I-91 over Route 15 while the other carries the interstate over the I-91 North on-ramp. The site challenges included very tight access along highway and roads that remained in-use during construction, access up to the midpoint of 16-foot-high slopes and skewed bridges with portions of the new footing under the existing bridge. Additional challenges included deep, soft Connecticut River deposits and very soft Glacial Lake Hitchcock bottom deposits. Each of these weaker soils consisted of varying mixtures of sands, silts and clays.
Subsurface installed aggregate piers to depths ranging from 25 to 50 feet using a crane-suspended or mast rig-mounted vibroflot, depending on depth and accessibility. The design and installation of aggregate piers allowed for continued use of the existing roads during construction, eliminated the potential for undermining the existing bridge footing and provided significant cost savings compared to pile installation. Aggregate piers also allowed for the use of spread footing construction, which matches the construction of the existing bridges.
Post-treatment borings were drilled and the resulting SPT N-values showed improvements by as much as 400% to 500% at a distance of 3 feet outside of the footing. Additionally, more significant improvements occurred directly below the footings between aggregate pier locations.