Vibrocompaction
Vibrocompaction can significantly densify loose, sandy soils having less than 10 to 15 percent fines (passing the #200 sieve). Although this technique may provide for bearing pressures of up to 12 or 14 kips per square foot (ksf), its primary purpose is most often for liquefaction mitigation in high seismic regions. If the soils have a larger percent of fines content, vibro stone columns would be a more practical ground improvement method.
Basics of the vibrocompaction process
Vibrocompaction is a technique typically performed on a grid pattern across an entire site, eliminating potential for liquefaction under on-site structures. It uses a high-energy vibratory probe (called vibroflot) lowered into the ground in order to densify loose granular soils. The vibroflot is a cylindrical probe consisting of an eccentric weight rotating about an internal axis of the tool. This rotation inside the tool causes the vibroflot to vibrate horizontally.
Often aided by water jetting through the nose of the tool, the vibroflot advances into the ground to the desired treatment depth. The vibration causes the loose granular particles to densify, allowing for an increase in strength (measured by SPT or CPT) of the soil up to a factor of 3 or 4.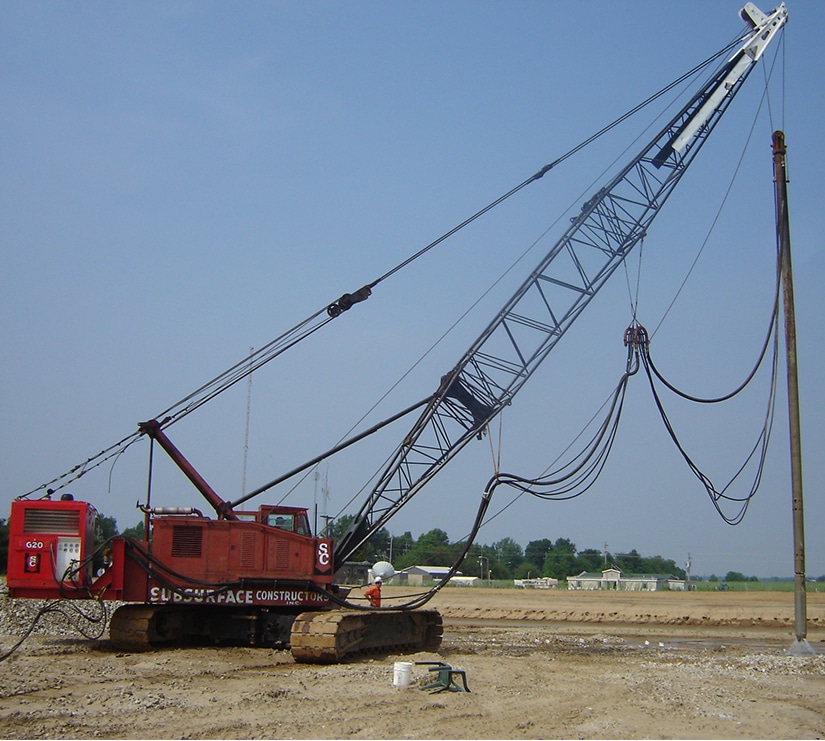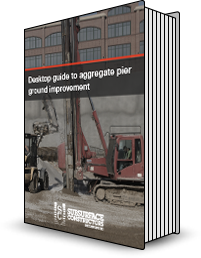 Desktop guide to aggregate pier ground improvement
Learn about your options, your costs and bidding out your foundation construction project.
Benefits of vibrocompaction
Vibrocompaction offers a range of benefits, including:
Increases of bearing capacity
Reduction of foundation size and cost
Minimization of foundation settlement
Mitigation of potential for liquefaction, especially in flood plain or coastal environments where loose sands can extend down to depths greater than 100 feet
The ability to deliver construction on granular fill
Complete ground improvement specialists
Subsurface can perform as the sole vendor for your site analysis, design, and installation, providing substantial savings of time and money.
Putting responsibility and risk with one ground improvement subcontractor like Subsurface helps resolve problems quickly, minimizing impact on your schedule. You are able to make necessary design changes in the field, reducing your risk and increasing your flexibility.
Contact Subsurface Constructors today for an analysis with experienced ground improvement engineers. We will customize a design for your exact needs and get your project on the fast-track to completion.