Technical Specifications
At Subsurface Constructors, we're dedicated to being your greatest resource on ground improvement and deep foundations. In this section, we've posted technical specifications for a range of foundation methods. Click on the links to access PDFs containing detailed documentation on each foundation solution.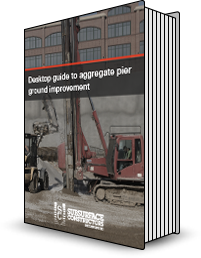 Desktop guide to aggregate pier ground improvement
Learn about your options, your costs and bidding out your foundation construction project.