Ground Improvement
Lange-Stegman expansion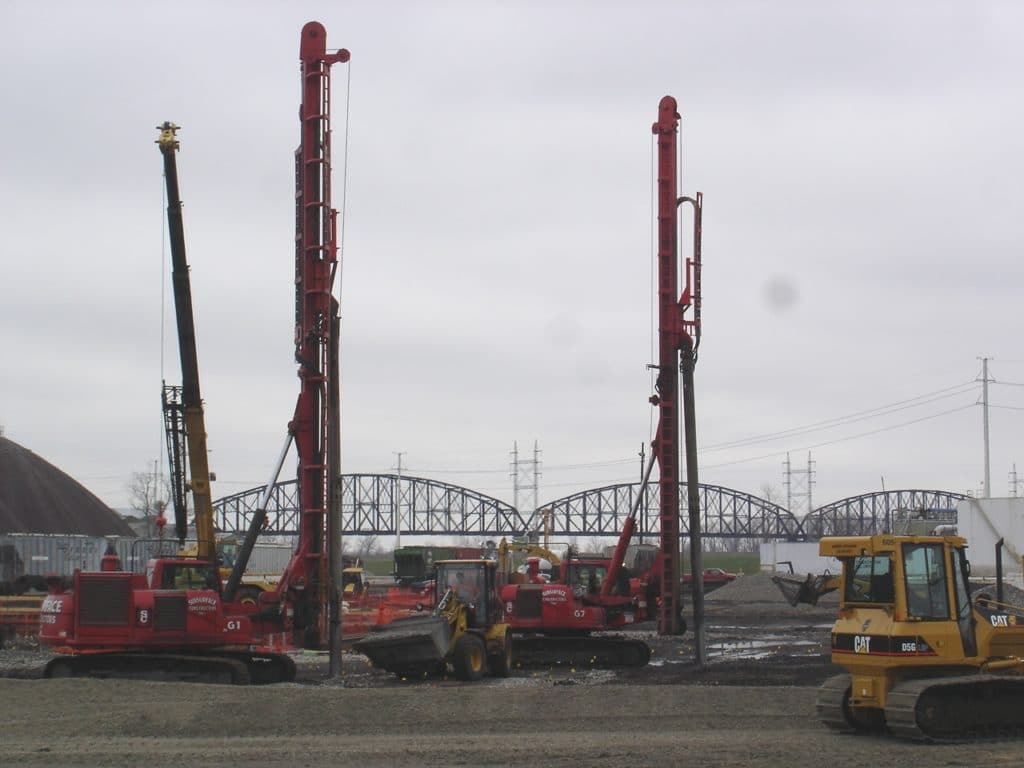 Stabilized Nitrogen Technology Production Center expansion
In 2007, the Lange-Stegman Corporation was expanding a Stabilized Nitrogen Technology Production Center in St. Louis, Missouri. Soils at the site consisted of uncontrolled fills on top of river sands and silts. Initially the project called for about 1,000 driven H-pile, at a cost of about $5 million. The foundation was so expensive, it caused the owner to consider reducing the size of the project.
That's where Subsurface Constructors came in.
We analyzed the soil and determined that a ground improvement program consisting of aggregate piers/vibro stone columns could support the loads of the new production center. With our cutting-edge equipment and deep expertise, we performed the work for roughly $600,000 — saving the owner $4.4 million and paving the way to build the larger facility while shortening the project schedule.
For our combination of value-engineered solutions and reliable project delivery, Subsurface Constructors won a 2007 Keystone Construction Excellence Award for Specialty Contractor for projects under $2 million.