Deep Foundation
St. Louis Art Museum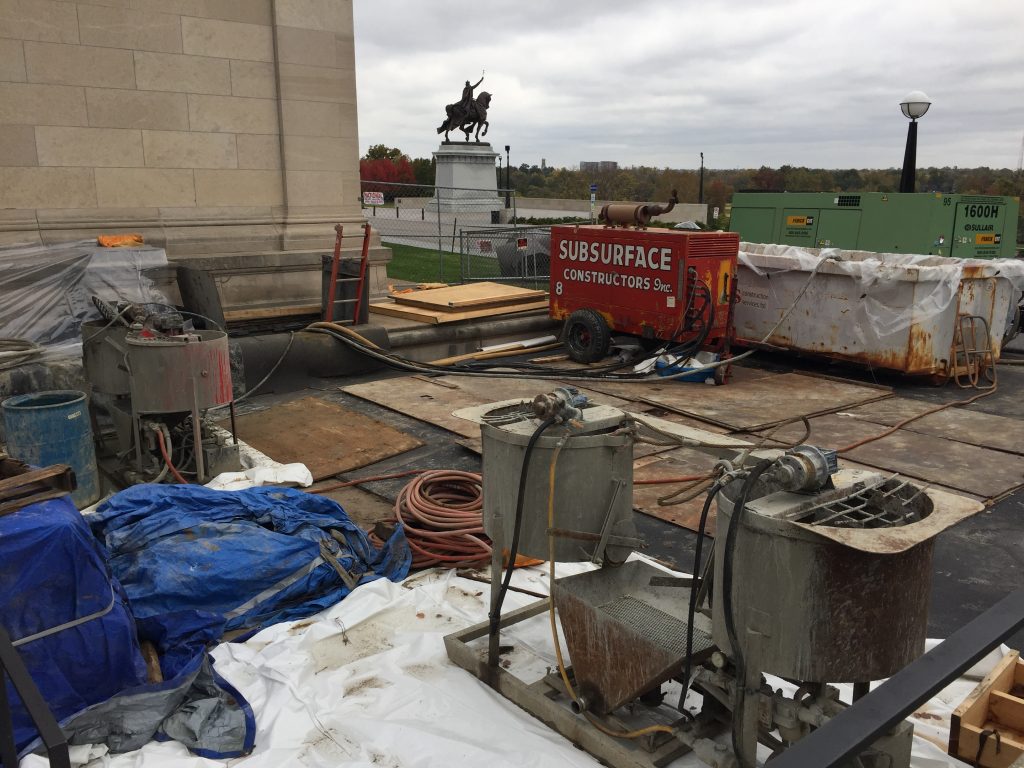 Micropiles for renowned St. Louis institution
Subsurface Constructors recently completed the design and installation of micropiles to support the new basement floor in a display area of the iconic St. Louis Art Museum. The original slab cracked over time due to the heave and desiccation of the high plastic clay supporting it. Subsurface used a 7 ⅝" diameter micropile installed in 1m sections inside the basement. The piles were originally designed as friction piles in the clayey shale below the high plastic clay. However, limestone was encountered in several locations and the piles were founded on the limestone in some locations.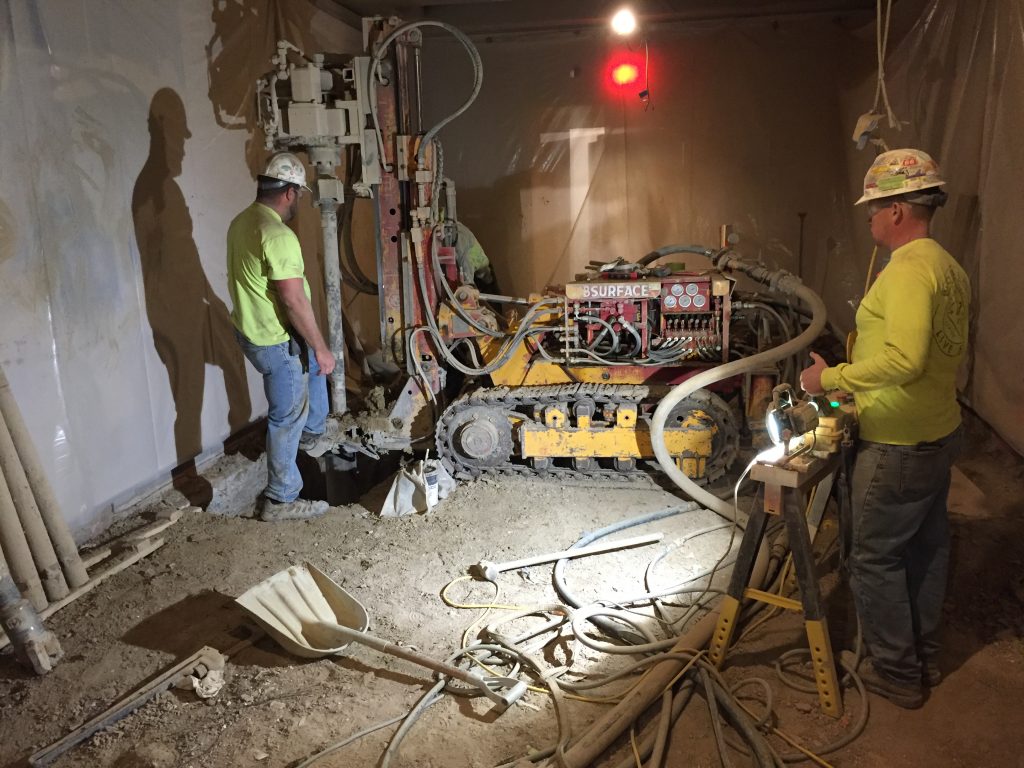 Completed piles had a center bar grouted in place that tied into the new slab. This would provide the necessary resistance and support for any future movement of the high plastic clay.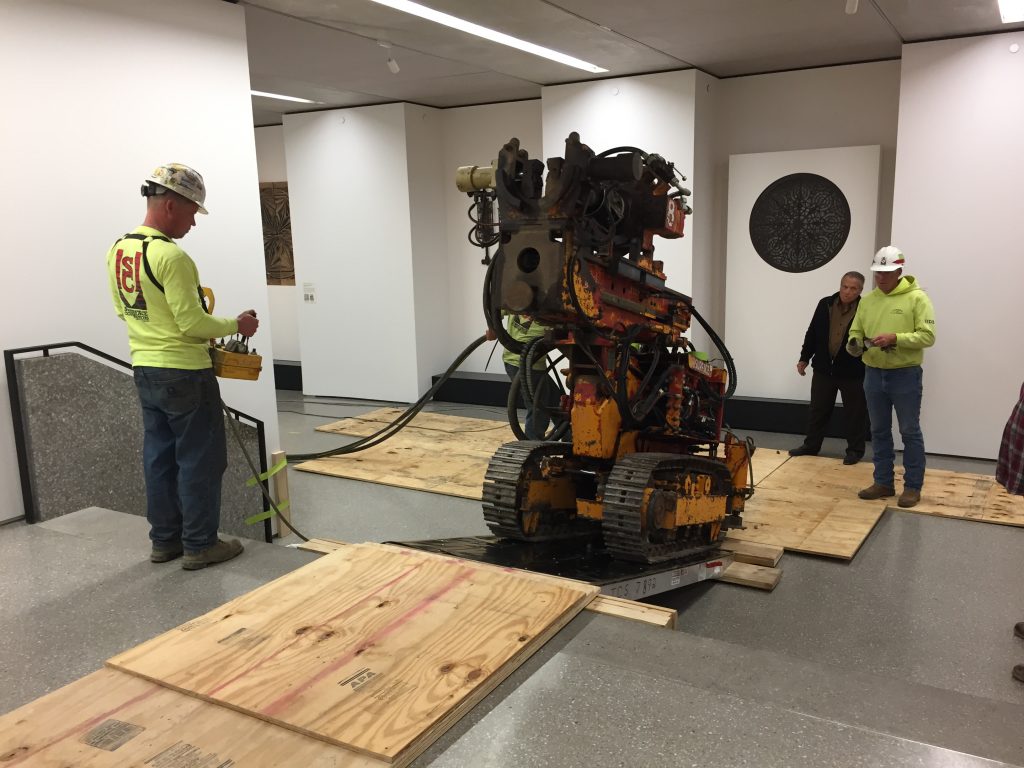 Access of the low overhead micropile rig took place at night while the museum was closed, and the rig was tracked along the finished corridors of the museum using plywood sheets to protect the floor. Subsurface used a hatch along an exterior wall to lower materials and workers into the area.